90s Trends We Love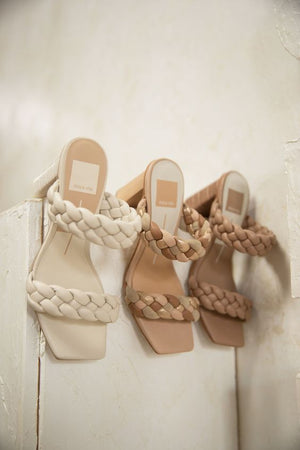 Hello again, fashion lovers! We all know that the 90s are starting to trend again, and I have to say… WE'RE HERE FOR IT! This 90s trend is also a hybrid with the 70s though so obviously we are loving this new era. So, what shoes are trending during this new age of fashion?
The first pair of shoes we come to are a pair of short block heels. These heels are perfect for almost every outfit you own. Yes, that includes your cute sundresses and your jeans, just to dress them up a little.
These next ones are for our more sporty girls out there. Air Force Ones are the look for all you sporty chicks. Air Force Ones also go great with a cute dress sometimes. The white pair is definitely the personal favorite color in these shoes too.
I think we've got the idea of having some type of platform this season, right? If not, this last pair of shoes will really drive the idea home. Platform sandals are another huge trend this season that we absolutely love! These are also super cute in the dalmatian print that is trending right now!