Festive Activities for the Holiday Season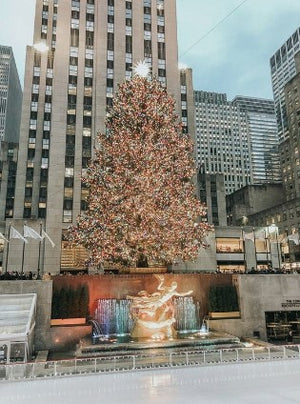 The holiday season is in full swing and the countdown to Christmas is officially on! For those who were holding out until after Thanksgiving to fully embrace the Christmas season, it is officially time to break out the tree and hang up those twinkle lights! Christmas is in just a few weeks, so now is the perfect time to plan your Christmas-themed activities to make the most of this fun and cozy season! 
Christmas cookie decorating is always a must-do in our book. Baking and decorating holiday cookies is one of those traditions that never get old and can always evolve with us as we get older. Try out a new recipe, grab a few new cookie cutters and have fun with this! We love to do this with our family, but you can also invite friends over to have a Christmas cookie party, too! The opportunities for this activity are endless! 
Another thing to add to your holiday activity list is to look at holiday lights and displays. It is so fun to drive around with your family or friends and see how other people have decorated outside for Christmas in neighborhoods. There are also usually Christmas light displays locally that you can drive through and experience. They have recently lit THE tree at Rockefeller Center and it has us dreaming of walking the streets of NYC. It truly is the best time of the year! 
Ice skating is also a fun holiday activity to plan with your people. Ice skating is fun because it gets you out and about, while doing something active. It is such a festive activity and lets you show off your fabulous winter style. Break out your winter wardrobe and get ready to ice skate. It is the perfect time to wear your favorite coat and toboggan combo - which can get you ready for the cutest photo op!!