Happy Galentine's Day!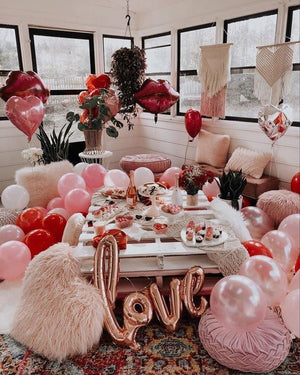 Happy Galentine's Day ladies! What's more fun than spending an entire day celebrating life with your girl friends! We've got some awesome ideas for you and your best gals to have the perfect Galentine's Day!
First up, invite all your besties! Make sure they're all there and even better…wear coordinating outfits for the best photos! Themed photoshoots are oh, so fun! From dresses of shades of hot pink to wine red or maybe matching pj's make the perfect outfits for the party!
The next most important step, decorations! Fun valentine's day decor are a must have for a galentines get-together! It doesn't get much better than heart shaped balloons! Mix and match your favorite holiday colors with pillows, balloons, and more for the perfect aesthetic. 
Last and certainly not least, fun food! What's a party without Galentine's goodies? Heart shaped cookies, cupcakes with cute sprinkles, holiday themed candy, and of course chocolate covered strawberries are the delectable delights you need for Galentine's Day!