It's Officially Fall, Y'all!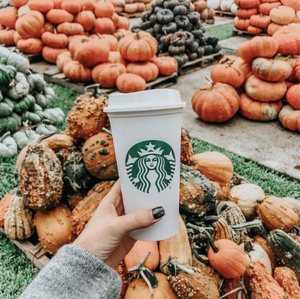 Happy second day of Fall!! The first official day of our favorite season (besides prom season, of course!) kicked off yesterday and we could not be happier to welcome it. We have basically been saying it's fall since September 1st, so we are super glad to be able to officially break out ALL the fall things! 
Pumpkin spice has been back for a couple of weeks now, but we are ready to dive into all things warm and cozy. For instance, we feel like it is finally appropriate to break out the booties, even if we have to wear them with shorts or a dress outfit because this East Tennessee weather has not fully caught up yet! It may still be in the 80s around here, but that is not stopping us from grabbing a cozy cardigan in the mornings or throwing on a flannel over our favorite tees! 
Since it has been so warm as of late here in our area, we have waited to grab pumpkins and mums to channel the fall spirit at home. Now is our time to shine, ladies! No more strolling past the pumpkins at the local market, go ahead and fill up your cart! There is so much you can do when it comes to fall decor, so have fun with it and enjoy this wonderful season! 
Now is also the perfect time to start working on your Fall bucket list for 2022! This can be super simple to throw together and may only take you a few minutes! Compiling a list of things you want to do during this beautiful season will make it easier for you to plan things out for the next few months. Things we always throw on our Fall bucket list include activities like: visiting a pumpkin patch, hosting a bonfire, dressing up for Halloween, and making a delicious treat like pumpkin muffins or a spice cake! The possibilities are endless!