Latest Trends: Mixing Textures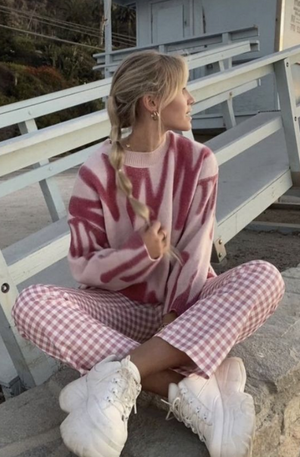 Winter fashion trends are in full force and we are obsessed with these new looks for the new year!! Each season always brings a hot new trend, which is the perfect time to shake up your wardrobe and try something new. We especially love winter fashion trends because you can do so much with them; you can rock layered looks, mix textures, and make every outfit more interesting with a statement jacket. Let's dive in and look at a few fashion trends to try out asap! 
Mixing textures is our number one tip when it comes to putting together a fresh, fun look. Multiple textures make your outfit so much more interesting and eye-catching. You will turn every head in the room, and also have everyone asking where you found your 'fit! Our favorite texture to include is leather!! Leather is huge right now and makes for a perfect fabric to mix with sweaters, denim, etc. We loooove leather pants, skirts and shorts paired with a different texture top for the ultimate fashion-forward look.
Another fun trend we have been seeing is mixing patterns. Plaid has been huge this winter, which can be paired with other patterns for a super fun outfit! Plaid pants come in so many styles, patterns and colors so you can definitely have fun with this one. Throw on a coordinating, patterned sweater and you are set! These make the perfect outfits for nights out with your girls or a date night! 
If you are looking to keep it comfy, we have a super cute trend for you, too! Cropped puffer jackets are a total closet staple and can take your look to the next level! These jackets come in every color you can imagine, but we are loving the bright puffers to add a little extra pop to your outfit. What we love most about these is that you can wear one over sweats, or dress it up with jeans and a cute top. There are soooo many outfits you can put together with this adorable puffer!