Must-Have Winter Accessories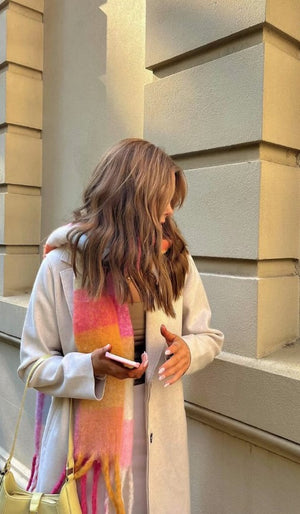 We already chatted last week about elevating your winter wardrobe, now it is time to accessorize! No outfit is quite complete without accessorizing! Get ready to spice up your outfits and feel like the queen of the winter wonderland! There are several accessories trending at the moment, so let's jump right in! 
Do you have a casual outfit you love, but it feels like it's missing a little something? Well, we just might have the perfect fix for you! A mini, cropped vest! Cropped puffer vests are the ultimate outerwear piece that will accessorize your look, while keeping you warm. Stylish, yet practical with this one! 
Another winter accessory to add to your lineup is a colorful scarf! Brands are calling them blanket scarves, but they are not the blanket scarves circa 2012. These are worn long, just over the shoulders and have pops of color in color blocked styles. This is such a fun way to add a little spice to your outfit that will also keep you warm. This is the perfect piece to plan your outfit around for winter activities or trips! 
This year has been all about mixing casual and dressy elements for a truly effortless look that still leaves you looking stylish. With that said, ugg boots are back! Fur boots are back and better than ever! Ultra mini boots are all the rage right now. These ankle boots are to keep you cozy and warm while also trendy. They add a winter flare to any casual look and can even be worn with jeans!