New Year, New Hair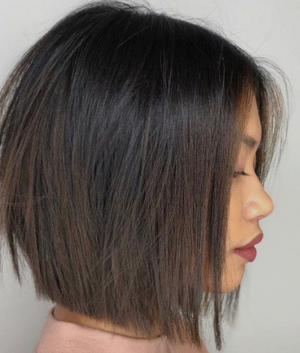 You like my hair? Gee, thanks, just bought it.
A new year is the perfect time for new hair! Have you been dreaming of chopping your locks? Or maybe getting those trendy new highlights? Now is the time, sister! And just in case you're needing a little inspo, we're here with winter's hottest new hair trends!
The 90s bob is back, baby! This cheekbone length cut is all about structured, straight locks. It looks amazing with a day to day middle part, but a deep side part can totally bring the glamour to this look! Plus, it's the perfect length to add in some super cute hair accessories - think patterned barretts and embellished pins!!
We will never get over a textured lob. This collarbone length chop is universally flattering! Some layered pieces and loose waves paired with this blunt cut give off an effortless cool girl vibe. Have you been dreaming of icy blonde locks, too? Have your stylist bring out the bleach and purple shampoo when you go in for this cut for an edgy new look!
Wanting to keep the length but still spice up your hair game? Mushroom brown is the trending color this winter, and we're in love. This ombre look adds icy highlights into deep brown hair! It has minimal upkeep, while giving your hair some super chic dimension!!
Be bold and do the thing, girl! You're going to look amazing!