Orange and White Gameday Outfit Inspo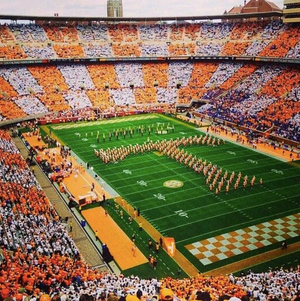 Happy Big Orange Friday, Vol fans!! Yesterday officially kicked off the 2022 football season for our beloved Tennessee Volunteers, and we came out with a big win! We could not be more excited that it is football time in Tennessee, and we cannot wait for the fun-filled game days to come this season. With that said, we wanted to round up a few cutesy outfits if you are heading out to a Big Orange game in the coming weeks! 
Orange and white are super easy to plan your outfits with, because you can choose one color, wear both or just add pops of orange to your look. We see tons of girls rocking neutrals like white, black or even denim and adding a Vols touch with a festive gameday button or bag! Accessorizing with a little orange here and there can take your gameday look to the next level while you support our Vols!! You can find tons of fabulous accessories at local boutiques this time of year! 
One thing we have learned from seasons past is that being comfortable is key! Football games are long, bleacher seats are not very comfy, and you'll likely be doing quite a bit of walking. We love this idea of pairing a more athleisure skirt with a trendy top and sneakers. We highly recommend sneakers whether you are wearing shorts and a tee or a sundress! 
Whether you are watching in person at Neyland Stadium or at home on the couch, your look can always be festive! We love that our orange and white colors can take many forms and outfits are totally customizable to your style and comfort level! When in doubt about a gameday outfit though, go for the jersey! A jersey can be such a fun, festive way to show your spirit while also putting in minimal effort - it's a win win! It will also keep you cool during these warmer months!!