Our Back to School Essentials!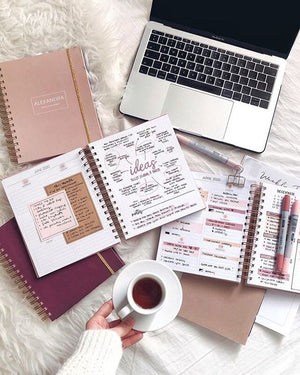 Hello Ladies! Summer is coming to a close, meaning school is about to be back in session. We know it's hard switching from summer mode back to school mode, but this blog is all about everything you need for school this semester. Let's dive right into this blog! 
The first and single most important thing you need for school is a backpack. Yes, we know this is an obvious thing to have, but we are going to tell you some of the things we look for in a backpack. We love backpacks with lots of pockets. You need many pockets for all of your things to keep everything organized. If you're in college, you especially need one with a laptop pocket for extra protection. 
The next item you need, especially if you are a college student, is a rain jacket. When thinking of school supplies you think of pens, pencils, and notebooks. You not only need a rain jacket, you always need to have it with you as well. Cause you never know what the weather will be when walking across campus to your next class. And no one wants to be rained on. You might even want to buy a compact umbrella as well! 
The last item you need for school is a planner. A planner is the best way to stay organized with all of your assignments and events. During the school year, there are so many things going on that it is difficult to keep track of everything. You can get any kind of planner, and it is also relaxing to put everything in the planner and just have some alone time. We hope you liked reading about our back to school essentials!