Our Favorite Christmas Movies!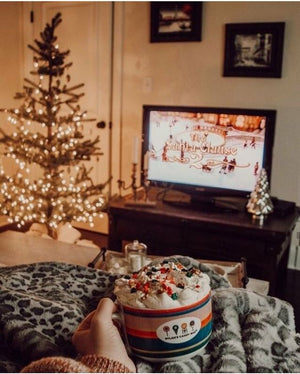 It is officially the holiday season ladies! You know what that means, shopping, sweet treats, family, and tradition. Every family has their own Christmas traditions, our families love to watch Christmas movies! It is a great time for everyone to sit down, relax, and have a laugh with their family. So we decided today that we will share our favorites! Now, let's jump right into this festive blog! 
First on the list is Elf starring Will Ferrell. This movie never fails to make us laugh! This movie is great for people of all ages! This is one of those movies that we quote at our house all holiday season, and this movie never gets old. This is a must watch for Christmas!
Next on the list is How the Grinch Stole Christmas. We know, we know, it is a classic but we had to include it. Whether you watch the animated version or the Jim Carrey version, or the new Disney version, we love them all. This is yet another movie that we could recite forwards and backwards! 
Last but not least is actually a series of movies...home alone! Our personal favorite is Home Alone 2: Lost in New York. However, it seems that either movie is constantly playing during the holidays. This movie makes us laugh constantly! This movie is a perfect choice if you have children in your family as well. If don't have enough time for a full Christmas movie, you can always rewatch Christmas episodes of your favorite shows! We hope you enjoyed our movie suggestions!