Spring Break Must-Haves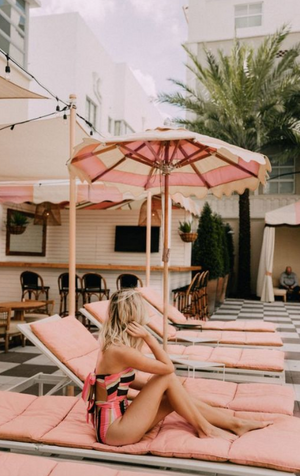 Hey girlies! Raise your hand if you are ready for spring break?! We know we sure are ready to take a quick pause and road trip to somewhere warm and tropical! Whether your destination is somewhere on a beach, Disney World, or anywhere in between, we rounded up a few must-have items to make your trip a success! 
Let's start with beachy must-haves! A trendy straw hat to keep the sun off of your face is a definite must! A cute hat can make you look effortlessly adorable on the beach and by the pool, while also keeping your face from sunburning. Swimsuits are a given, but have you found the perfect coverup yet?! We are loving the trend of an oversized button up as a swim cover. These light shirts are easy to throw on over your suit, and can also pair with denim shorts to grab lunch while you take a quick beach break! 
For exciting trips to the happiest place on earth - aka Disney World, you definitely need some Disney inspired tees to be festive and fun at the parks! Minnie Mouse ears are also a must to really get you in the spirit. You can find Minnie ears inside the parks, or order them ahead of time - there are TONS of designs to choose from. Etsy is one of the best places to look for unique pairs so you can go ahead and plan your outfits! 
Even if you are spending spring break at home, you can still make the most of your staycation! Enjoy the weather and sunshine by getting outside, reading a book, having a picnic, anything! Just carve out time to relax and slow down while you can!