Spring Refresh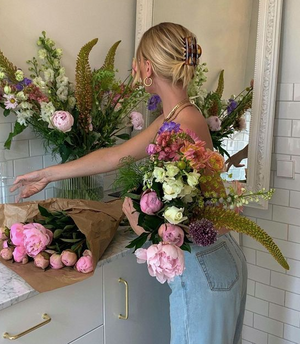 Spring has sprung! We are ready for the trees to turn green, the flowers to bloom and the sun to shine all day long. Now that it is officially a new season and the warm weather is here to (hopefully) stay, it is time to do a little spring refresh! 
As for a spring refresh, we mean freshening up your area, whether it be just your room, or helping your family brighten up the house. There does not have to be major changes made, just a few little things can make a huge difference. It can be as simple as grabbing some new throw pillows to brighten up your room. Throw pillows can go such a long way, and we love going for bright white, cream or a subtle pastel to really add a flare of spring into your area. 
Another easy idea would be to get a few new plants. Having plants around the house are immediate mood-boosters - it's a fact! Adding greenery to your space is super easy! If you want something real, but low-maintenance, succulents are great options! They are super cute and only require a little water, and lots of sunlight. However, if you do not have a green thumb, no worries! There are countless faux plants out there that will help jazz up your space, without the stress! 
While we have already touched on adding some greenery and plants to spice up your area, adding color can also be a huge daily pick me up. Fresh flowers can be a much needed pop of color that also brings in all the spring vibes! Grab a fresh bouquet from the grocery store, or make it a spring outing and visit a farmer's market! You can still add more permanent pops of color into your home or your room with simple things like new throw blankets, candles, etc! Just have fun and get creative!