Summer Nail Inspo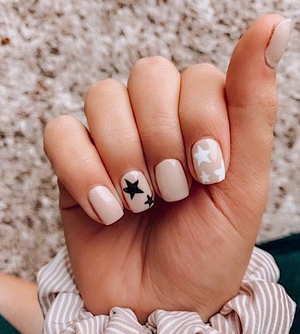 Summer is full of fun days by the water, out in the sun and having fun with friends. On those days it's important to have nails to match your vibrant, fun days. It's always good to have nails to match your bathing suit, right? 
Summer is the time of year that you can get vibrant and fun with your nails! We love the trend of painting each nail a different color that coordinates all together. Whether you do pinks, corals, or a combo of all kinds of bright colors, this nail trend is so fun! You can really make it your own and customize your nails to be just how you like them! 
Another trend that we have been seeing is stars! Stars are trendy in every realm right now, and they look so adorable on your nails! You have tons of options with this design, too! Try out clear nails with colorful stars, neutral nails with white stars, and everything in between! We love how dainty and cute these little stars are on nails! 
Last but not least, let's chat about simple, solid nails. Solid nails are a good idea when you cannot decide on a design, or have a nicer occasion coming up. The possibilities are endless when it comes to solid nails, but you can keep it trendy with nails that are neon hues, like hot pink, green or yellow. You can go super summery and do white nails, which look really nice beside a golden tan or anything else your heart desires!