Support Small Business Saturday!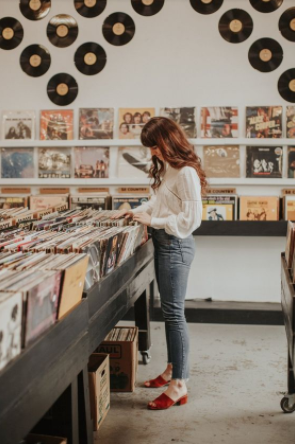 One great thing we can do for our community is support local businesses and that's what this day is all about! Whether it be a family grocery, local boutique, or a cute coffee shop, there's so much you can do to show your support! We're here to show you some special ways to do so.
Shop 'til you drop! This is the most well known and effective way. Of course you can show your support without spending money, however purchasing items from a local store is certain to make a difference. Even if you can only afford a small item, be sure to buy it! To show continued support, switch from shopping at big name brands and purchase from those providing close to home.
 Write a letter! Seriously, leaving an encouraging note for a small business owner and those working there is sure to lift their spirits and show them that someone cares. Making small businesses aware that they're noticed and cared about may be what they need to keep them going.
Spread the word! If you simply don't have money or time, take one second on your social media to share a small business's post. It doesn't cost a thing for you and brings lots of light to them! Don't have social media? That's not a barrier at all! Bring up and suggest local stores' names in conversation around the workplace or to friends and family.