Early Spring Hair Refresh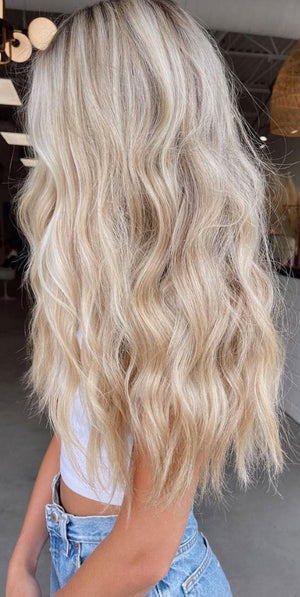 February is slowly coming to a close and we are itching for Spring! Spring is one of our favorite seasons because it brings sunshine, prom, and refreshing trends! Since it is not quite spring, we wanted to ease into the latest and greatest beauty trends for the new season. Today, we wanted to chat about spring hair trends to refresh your look. 
Now is the perfect time to refresh your color or switch things up and try a new color. According to our sources, honey blonde is the color of the season. It is a gorgeous medium blonde shade that brings in light brown elements as well. This color is such a gorgeous combination of warm and summery tones. We are swooning over it! 
Loose waves and simple, effortless, styles are still all the rage and will be sticking around for the foreseeable future. With that being said, heatless curls are taking over the internet and we can attest that this is a great way to get beachy waves while keeping heat off your hair. You can find endless videos and tutorials on how to do heatless curls. These can be done with socks, robe ties, or heatless curl kits. Look them up on TikTok, Instagram or YouTube to get a better idea and try them out for yourself! 
Short hair is also picking up in popularity. Spring is a great time to go for the chop you have been considering for months. A fun blunt cut can be just what you need to put a little pep in your step and kick off your spring look. We love a cute shoulder-length cut with lots of layers for added volume and body. If you have been thinking about going for it, here's your sign!!