Ellie Wilde Fall Collection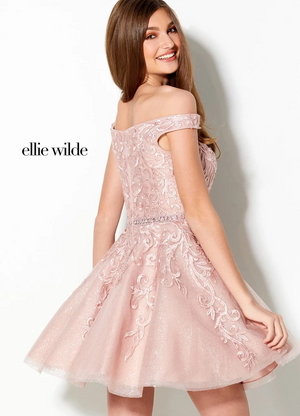 Homecoming season is in full swing and we are so excited to see the fabulous looks you girls put together this year! One of our favorite hoco lines this fall has been from Ellie Wilde! Their styles are all about the embellishments, and will definitely make you stand out in the crowd! Glitter, intricate beadwork and stunning embroidery all make appearances in this collection, and let me tell ya, they are all fabulous! 
    We are all about our girls setting trends at their events, and you will do just that in a fall look from Ellie Wilde! Glitter made an epic debut last spring, and is still a hot trend for fall. Ellie Wilde has incorporated some of the prettiest glitter looks in their fall collection, that will have you shimmering all night long!
Around here we always say, "bead work makes the dream work", and it is soooo true! Fully embellished looks bring a new level of fierceness to the table and we just can't get enough. Ellie Wilde has crafted a plethora of stunning fully beaded styles that are sure to make you look and feel your very best! One of our faves is this long sleeve, silver beauty. The fit and the sleeves make this look fire and we are obsessed! This look would be perfection for homecoming, winter formal, or any event in between! 
    Gorgeous embroidery is an Ellie Wilde staple, so of course, it is in their fall 2019 line! Embroidery makes any look more captivating, it's all about the details. This off-the-shoulder style and flouncy skirt make for the perfect homecoming look, especially in this pretty rose hue!