Getting Hoco Ready with Alyce Paris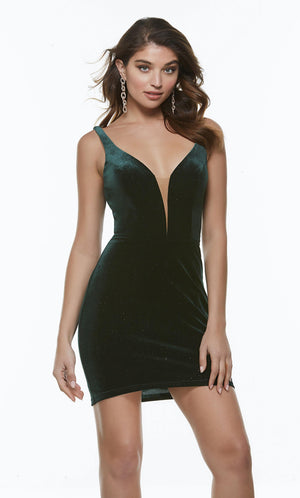 Hello again, my friends! It's homecoming time! Those Friday night lights are about to be flooded with Homecoming courts, and, guess what, we have all your HoCo needs. Alyce Paris is completely ready to be your closet's new addition this season too. So, let's dive right into this HoCo edition blog.
Alyce Paris 4437 is the first girl to walk out today! This fun style is made of a shimmer satin that is absolutely to die for. This dress also features a one shoulder strap. Oh, and let's not forget the back. The back is a strappy, open back that is perfect for your walk away!
The next dress we have is Alyce Paris 4420. This dress is a true classic in the books and absolutely fit for a queen. The dress is made out of crushed velvet and has a plunging neckline and straight, sleek fit. This fan fav comes in hunter green or navy - both stunning colors for fall homecomings! Pair this velvet cutie with some big earrings and your favorite heels and you are ready to take on the night! 
If you are looking for something a little more trendy, look no further than style 4408. The crop top is a simple, v-cut top with lace up details on the back. The skirt has a sleek fit with such trendy details. The sides of the skirt have ruching details that tie on each side for a super cute fit!