Happy National Dessert Day!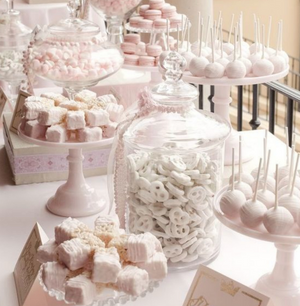 Hey, hey! Happy Friday! It being Friday is a perfectly justified reason to celebrate, but this Friday is even more special - it's national dessert day, too! So, get that Friday to-do list knocked out and then treat yourself to something sweet. What kind of dessert gal are you?! 
Around here, we are big fans of cake. Cake of any form, really! Cupcakes, cake pops, or just regular cake? Sign us up! Since it's Fall, you could grab something or bake something that is equally as tasty as it is festive. Pumpkin spice cake and cream cheese frosting is definitely a strong contender. Carrot cake is also a great fall option, if that's something you like! Just pick out whatever speaks to you in the moment. 
Aside from cake, cookies are another fan favorite dessert. Cookies are super easy to grab from your local bakery, or to whip up in your kitchen for a homemade treat. The wonderful thing about cookies is that a batch usually lasts a few days, and they are super easy to share with your loved ones! Pinterest is flooded with delicious-looking cookie recipes and we cannot wait to try out a few ourselves! These s'mores cookies look incredible. A few other recipes that caught our eye were: classic snickerdoodles, salted brownie crinkles, and butter pecan cookies. 
Since we are in the thick of this beautiful Autumn season, we could not let national dessert day pass without chatting about pie!! This is the time of year where you can eat all the pie your heart desires, without feeling bad! There are so many delicious pie flavors out there, so you are sure to find one you love! From the classic pumpkin or pecan pie to something different like brown sugar peach pie or apple cranberry pie - the options are endless! Here's just a little inspo for this fabulous Friday, we hope you celebrate national dessert day accordingly!