Homecoming Trends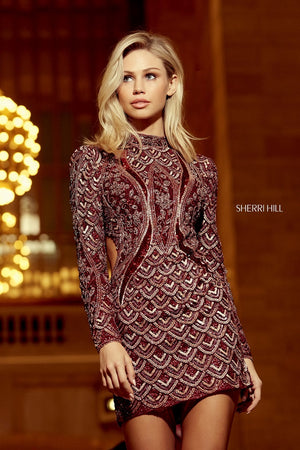 The weather is getting cooler and that can only mean one thing- it's time to find your homecoming dress! Homecoming is one of our favorite times of the year; fall, Friday night lights, and a cute new dress… what could be better??? As always, we want to make sure you are up to date with the newest trends so you can pick out your perfect dress with confidence!
One of our favorite homecoming trends this year is the glitter dress. This dress is perfect  if you are on hoco court and prepping to walk on the field under the lights. A gorgeous glittering dress will put all eyes on you as you stand on the football field! Maybe even pick a dress that sparkles in your schools color if you're wanting to show school spirit!
Another trend we are loving is the strapless neckline. A trendy strapless neckline with a fuller skirt is super fun, and if you opt for a short dress for hoco you're ready to show off your shoes! We love the short, strapless look because it makes it so easy to make a statement with your accessories! If you're wanting to try out this trendy look, add a layered necklace to your dress and slip on some printed heels! This look is on trend and ready for the dance floor!
Velvet is still trending- and we're so happy about it! We mentioned it in an earlier blog, but velvet adds texture and style to any dress! Plus, it's perfect for hoco when the weather is a little chilly. Red velvet dresses are hard to beat, and we have the most gorgeous one in store right now!! Pair this deep red velvet ball gown with a touch of gold jewelry and you're totally on trend for the season!
Come see us for all of your hoco needs, we can't wait to help you find your perfect dress!