Jovani's Shimmering Stunners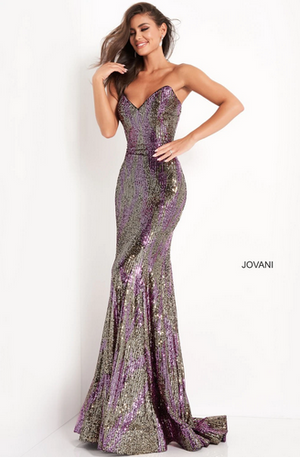 Happy New Year! We are so excited to welcome 2021 and we hope that this year brings all kinds of happy things!! Since we are kicking off a new year, we thought it would be fun to show off some of our favorite Jovani styles that shimmer and shine like no other! If you are looking to stand out and be super sparkly - these styles will be perfect for you!! 
    Let's jump right in and look at our first style; Jovani's style 04149. This style has a gorgeous off the shoulder neckline, a deep plunging bodice and a sleek fit. The sparkle design on this look is the real eye-catcher! With a mix of silver and gold, you are sure to turn heads at your event!

   Another sparkly stunner from Jovani is style 04155. This strapless number reminds us of a disco ball! The fit of this dress is just fabulous - it is super sleek and has a subtle trumpet skirt to add to the gorgeous shape! While this fit is more on the simple side, the sequins make it super stunning! 
    If you are wanting to step out in something totally unique - Jovani's style 04231 is just what you need! This v-neck number has such a unique skirt - we are obsessed!! With an asymmetrical skirt, high slit and ruffle detailing this look is so fresh and fun! It is also fully sequined, so you will be sure to stay sparkling!