Merry Christmas Eve, Eve!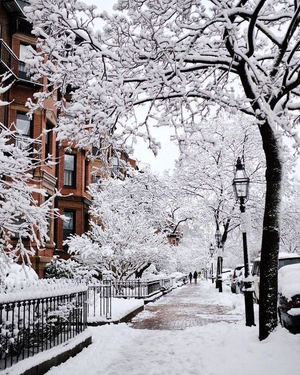 Merry Christmas Eve Eve! Are you out finishing up your last minute shopping? Today is officially the second busiest shopping day of the year, isn't that wild?! Whether you are spending the day playing elf and wrapping gifts or curled up under a cozy blanket, make sure you take time to enjoy this joyous season! 
We had several things on our holiday bucket list, and we are so happy to say we crossed many of them off thus far. But, we still have a few more to check off the next few days. Once we get all of our gift wrapping finished today, the Hallmark channel will be on and the hot cocoa will be flowing! Taking time to slow down and enjoy some cozy time by the Christmas tree was just what the doctor ordered! 
We've definitely been dreaming of a white Christmas the last few days. Especially because the weather in Tennessee has been bitterly cold! We are crossing our fingers and putting spoons under our pillows, hoping that Jack Frost brings a little holiday magic our way the next few days! There is nothing quite like a cozy, snow-covered Christmas! 
Since it is Christmas Eve Eve, now is the perfect time to bake your holiday cookies and sweets! Whether you are baking cookies for Santa or just making a yummy treat for yourself, today is a wonderful day to take a pause and get in the kitchen! Turn on your favorite holiday movie or playlist and enjoy these last few days before Christmas arrives!