Must-Have Hair Accessories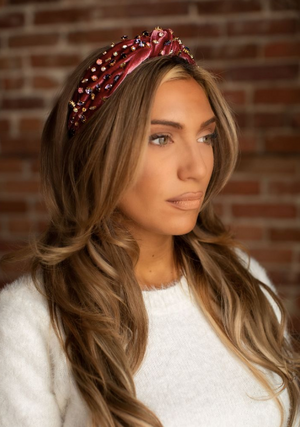 Hey, girl! Let's chat about hair trends!! Specifically, trendy hair accessories. We have seen hair accessories take off the last few seasons and they just keep getting better with time! It used to be all about the hair scarf, which is still a cute trend, but the hair accessories have evolved and gotten even better! Let's take a look! 
First up - the claw clip. The claw clip brings the 90s vibes, and has been revamped for today's trends! You can get these clips in so many different color options, patterns, and materials based on how casual or dressy you want to look. There are also different sizes to choose from based on how much hair you have and what style you want to go for. You can go with a half up, half down look or put all of it up in an effortless bun. We are obsessed with these cutie clips and the hairstyles they can create!

The headband has made the ultimate comeback and we are here for it! Chunky headbands are all the rage and they really set your look over the edge! Our favorites are braided velvet and pearl headbands. These accessories will have you channeling your inner Blair Waldorf! 
Another favorite are clips and barrettes. These are a more subtle accessory for your hair that add a little fun flare to your outfits. We love that these clips can be worn with casual or dressy formal looks to set your look above the rest. For casual looks, go for clips like these, with neutral beadwork and pearls. For formal looks and prom hair, maybe try some solid gold clips or rhinestone looks for added sparkle.