Refreshing Snacks for Sunny Days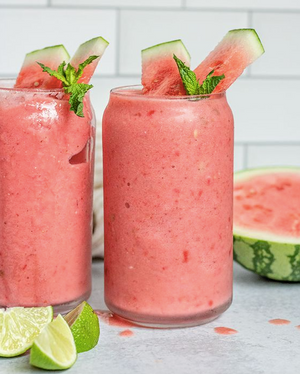 Summer is in full swing, and we are loving every minute! Warm days in the sunshine call for light, refreshing snacks! We have searched and rounded up some delicious options for you guys to try out for yourselves. One, or all of these may become your new go-tos when it comes to summer snacking! 
For starters, nothing brings on the taste of summer quite like a smoothie. We love that smoothies are perfect as a breakfast option, but can also be made and enjoyed any time of day. Fruit smoothies can be super easy to make, and are totally customizable. Use your favorite fruits and yogurt to make the perfect smoothie just for you! If you need help on where to start, we found this watermelon one that is super refreshing and simple. It uses: 2 bananas, lime juice, strawberries, watermelon, and yogurt. Blend it together with a little ice and you will be sipping your smoothie in no time! 
For something on the sweeter side, try out one of these super fun S'mores inspired treats! You can go simple with a S'mores board of marshmallows, graham crackers and chocolate to roast over the campfire, or take it up a notch and try one of these trail mixes or treats. S'mores trail mix is such a yummy treat that involves: pretzels, chex crackers, chocolate chips, and marshmallows. Mix it all together and throw in whatever else you'd like. Peanut butter cups, m & m's, and all kinds of other things will mix in fabulously! 
You guys know we are always here for a cheese board. No matter the season, there is never a wrong time for a charcuterie board. It is our go-to summer snack, especially when we are having a cookout or a get together. These snack boards do not have to be difficult to make, and can involve your favorite snacks! Do not worry about how "picture perfect" it looks - just make it your own! We love that this one incorporates fruits, veggies, cheese, pretzels and even chips and cheez-its! Snack boards are the best for summer activities so try it out and make it your own!