Tasty Summer Desserts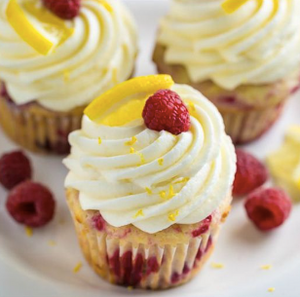 Summer is the time of year that we soak up the sun, float around the pool, and indulge in tasty treats! There's nothing quite like a refreshing dessert to cool you off, while also satisfying your sweet tooth. We browsed Pinterest in search of the best, yummiest-looking desserts that scream summer time and are also simple to make. 
We will always reach for a fruity dessert option on these hot summer days and we found the perfect one! Fruit pizza is one of the best summer time treats that is equally as delicious and sweet as it is refreshing and light. It features a soft, light crust; a cream cheese spread, and lots of fresh fruit. This one features strawberries and blueberries, but you can mix it up and add your personal favs! 
Cupcakes will forever be a go-to and one of our favorite desserts to see at parties, cookouts and everything in between. Anything with lemon is an automatic 'yes' in our book! These lemon raspberry cupcakes look to die for! The light fluffy cake with raspberries throughout will pair fabulously with the lemon cream cheese frosting. This is a classic pairing of flavors that just has to be delicious!! 
Get ready to run to your closest grocery store for ingredients because this summer treat is next level - you will be rushing to make it as fast as possible! They are S'mores krispie treats! These s'mores inspired krispie treats have all the ingredients of a yummy s'more, mixed with cereal to create delicious squares! Marshmallows, chocolate, and graham cracker flavors are all present and all it takes is a little prep and time to bake! There are so many amazing recipes out there for summer treats, so be sure to take time to try out a few!