Allll the Stickers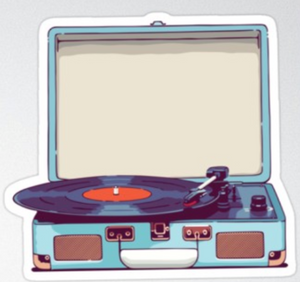 We're all about the trends here today! And our top priority is stickers! Whether you're an egirl, VSCO girl, or a soft girl, you probably have your favorite batch of stickers that you can not live without. What are our favorite stickers? Are they the ones from a tv show, iconic music stickers, or the cute aesthetic ones? Let's jump into this post and we'll let you decide!
First there are those from our favorite TV shows. Obviously, sitcoms have some of the best material! Whether it says "They don't know, that we know, they know, we know" or "Boom Roasted", TV stickers have become essential to the people. All because "beets, bears, Battlestar Galactica" and "WE WERE ON A BREAK" are a part of us now. 
The next selection are our music stickers. Whether it's Cassette Tapes stickers or those cute little song lyrics, you totally need one of these. You can go pop or edgy, because the world of music is endless. Maybe go retro, because we all love the High School Musical soundtrack ;)
This is the one we've all been waiting for. It's time for the aesthetics. These are the stickers you can completely color coordinate to your favorite color palette. You can stick that cute catchphrase, the Volkswagen Bus, or even your favorite scrunchie color. The whole point of these are to show off your personality and creativity. Along with being on trend of course.
So, whether it's your laptop, you water bottle, or your phone case- get to decorating, girls!